The International Marcé Society for Perinatal Mental Health
an international, interdisciplinary organization dedicated to supporting research and assistance surrounding prenatal and postpartum mental health for mothers, fathers and their babies.
The overall mission of the International Marcé Society is to sustain an international perinatal mental health community to promote research and high quality clinical care around the world. The Society aims to promote, facilitate and communicate about research into all aspects of the mental health of women, men/partners, infants and their families throughout pregnancy and the first two years after childbirth. This involves a broad range of research activities ranging from basic science through to health services and development of best practice care and prevention. The Society is multidisciplinary and encourages involvement from all disciplines including: psychiatrists, psychologists, paediatricians, obstetricians, midwives, nurses, early childhood specialists. The Society also encourages the involvement of consumer advocacy and self-help groups. The Society holds an international meeting every two years, which is hosted by the President. These are lively meetings with a high quality scientific content that brings together researchers, clinicians and consumers from around the world.
---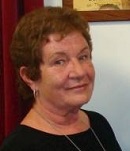 Obituary
Dr Margaret Rose Oates OBE, MB, ChB, FRCPsych, FRCOG
President of the International Marcé Society 1989-1992
Margaret Oates was drawn to psychiatry at an early stage. Having trained in Liverpool, Cardiff, Edinburgh, the West Indies and Manchester, she made Nottingham her home, where she raised her children, and which was the base for her clinical, service development and academic achievements.
In 1974 Margaret opened the Nottingham Mother and Baby Unit, followed by a specialist community team in 1978. Her vision was revolutionary – to provide the first integrated perinatal mental health inpatient, community and maternity liaison service in the world. It remains the template for service development across the UK and beyond.
Her achievements and influence were profound. In the UK she developed the first integrated service and the first perinatal mental health managed clinical network. She led the establishment of the RCPsych Perinatal Special Interest Group, guiding its progression to Section (now Faculty) status.  She founded the RCPsych Perinatal Quality Network, the default accreditation network for services across the UK.
Margaret's contribution to the Confidential Enquiries into Maternal Deaths was one of her proudest achievements and led to radical improvements in the care of women in maternity, primary care and mental health settings. She was a founding member of the Marcé Society, now a worldwide family of researchers and clinicians dedicated to the understanding and treatment of perinatal mental illness. Her advice on service development was sought across the globe.
Her skills as an educator and communicator were legendary. A generation of health and social care staff benefitted from her teaching excellence. In clinical settings, her compassion shone through, complemented by an academic rigor and clarity she brought to diagnosis and management.
She was immensely proud of her four children and delighted in each and every grandchild. Her many achievements were recognised in the awarding of an OBE in 2009, an RCOG Honorary Fellowship, and an RCPsych Lifetime Achievement Award. However, her greatest legacy is that the lives of women with maternal mental illness, and that of their babies and families, would be much the poorer and, in many cases, mired in tragedy, were it not for her ceaseless work on their behalf.
Roch Cantwell
---
From the German Speaking Regional Group:
Symposium 2023 of the German Speaking Marcé Society for Peripartal Mental Illness
Transcultural aspects of peripartum mental illness in post-migrant times
12 – 13 May 2023
Billrothhaus, Frankgasse 8, 1090 Vienna
More information and registration here;
http://marce-gesellschaft.de/symposium-2023/
https://www.conftool.net/marce-symposium-2023/
---
| | |
| --- | --- |
| Former President Louise Howard offers her vision for the International Marcé Society | Past president Jane Fisher discusses the Care for Child Development Program |