---
Founded in 2004
President: Melita Walker (2021-Current), email
Read more about our group below
If this group fits your language preference or current location you can join here
---
About Us
UKIMS was formed in 2004 when it was decided that although the Marcé Society was represented across the globe there was no actual British and Ireland Society. The first President, Dr Alain Gregoire created a multi-agency Executive Committee, with members from non-government organisations, midwifery, psychiatry, psychology, perinatal mental health, and health visiting. Regional co-ordinators were also appointed to represent the views of members throughout the UK and Ireland.
Since its conception UKIMS has gone from strength to strength, and the membership is steadily increasing. The Newsletter, Perinatal Perspectives, is produced twice yearly and contains the news and views of members. The differing levels of fees means there is the opportunity to influence and shape the future direction of this growing dynamic branch of the Society. Members can take advantage of the current Listservs, the Marcé Newsletter, join the Special Interest Groups, access the MARCE Mentorship Program, and enjoy invitations to discounted international and regional conferences.
There have been UKIMS conferences in South Wales, Devon, Cornwall, Nottingham, and joint conferences in the South of England. There is an annual scientific meeting in London and the venue provides a safe and assuring platform for young, new academics, clinicians and researchers to present their work.
The major strengths of UKIMS and the Marcé Society are the friendliness and camaraderie which pervades throughout. Eminent clinicians' debate and discuss their work with novices; researchers share their thoughts with clinicians and practitioners. Everyone is passionate about perinatal mental health and committed to making a difference to improve the mental health and wellbeing of all families.
Upcoming Meetings
UKIMS Annual Meeting
21 September 2022
Contact: ukimarcesociety@gmail.com
OFFICERS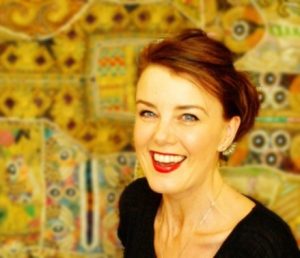 Melita Graham – Chair (2021 – Current)
BSc (Hons), FiHV, RHV, RMN, PGcert, Head of Mental Health Department, Institute of Health Visiting
Email: Melita.graham@ihv.org.uk
Melita is a Pioneer Fellow of the Institute of Health Visiting (iHV) and currently Head of the iHV Mental Health Department. Melita has worked in a variety of roles in mental health and public health and her experience of working with people with a mental illness and the links this has with early life experience, health inequalities and the intergenerational transmission of poor mental health inspires a passion for championing the importance of perinatal and infant mental health (PIMH).
Melita sits on a number of national committees including; the National Health Service Clinical Reference Group for Perinatal Mental Health (PMH), the First 1001 Days Steering Group and the Maternal Mental Health Alliance Campaign Development Group.
Melita leads the iHV PIMH Champions project. This project has now trained over 3000 health and social care "Champions", in perinatal and infant mental health. Champions come from a diverse range of professional backgrounds, including but not limited to maternity, psychology, public health, psychiatry, peer support and social work. Champions have ongoing support and opportunity to influence and progress the PIMH agenda via regular iHV PIMH Forums.
Melita is involved in several national research studies, as a facilitator, a co-applicant, and subject expert or advisory board member, attends regular government roundtables and contributes to national policy.
Melita is passionate about developing the voice of lived expertise/experience in PIMH works closely with parents in all aspects of the iHV mental health workstreams. Parents with lived experience are partners in all stages of the iHV mental health training programmes from design, through delivery to evaluation and quality assurance.
Suzanne O' Brien – Vice Chair
Suzanne has been a member of the UKIMS since 2019 and has worked in research at King's College London since 2015. Projects of interest which she has been involved in include a study investigating the neuroimaging correlates of postnatal depression, which provided evidence that women at-risk of postnatal depression represent a distinct subgroup with a differential sensitivity to changes in sex hormones. Following this, she has recently completed her PhD in neuroscience at King's College London with a focus on the link between the brain and behaviour during childhood development.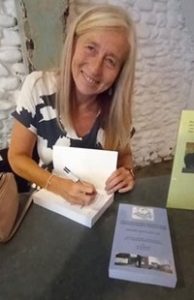 Sue Smith – Secretary
Dr Sue Smith is a (partially) retired Perinatal Psychiatrist who did all her Psychiatry training in Hampshire and then returned to her native Wales in 1998 to take up a consultant post in Cardiff & Vale. Along with a gradually increasing band of enthusiasts, she helped set up a Community Perinatal Mental Health Team whilst also being a General Psychiatrist in Barry. She also saw the closing of one MBU, the opening and closing of another after 10 years and subsequently spent much time in meetings trying to persuade those with power of the need for another one to open.
In 2015, and thanks to an investment by the Welsh Government to develop Community Perinatal Mental Health services across Wales, she was able to give up her post in Barry and concentrate on Perinatal.
Sue took (early) retirement in 2020 and wrote a book about the experiences outlined above before returning to cover a small portion of the maternity leave of her successor in Cardiff & Vale UHB for 10 months. She is now working one day a week in the perinatal team of a neighbouring health board, Aneurin Bevan.
She has been secretary of UKIMS for several years and tries to capture the essence of our meetings, now held on Zoom, as well as she can. A self-confessed non-academic who has no real research to her name, she loves to hear about all the amazing research undertaken by other members of the Marcé Society.
Call for nominations open- Treasurer
Michael Craig – Executive Committee Member and Past Chair
BSc(Hons), MB BS, PhD, FRCOG, FRCPsych
Professor, Institute of Psychiatry, Psychology & Neuroscience, KCL
Consultant Psychiatrist, Female Hormone Clinic, Maudsley Hospital
Professor Craig is a Professor of Translational, Reproductive and Neurodevelopmental Sciences at the Institute of Psychiatry, Kings College London and visiting Professor at Edge Hill University (www.edgehill.ac.uk). He is also an Honorary Consultant Psychiatrist within the National Services Directorate at the South London and Maudsley NHS Foundation Trust. In addition to a broad training in general adult psychiatry he has specialist experience in the management of mental health problems of women across the reproductive spectrum and is Clinical Lead of the Female Hormone Clinic at the Maudsley Hospital. He is a Fellow of the Royal College of Psychiatrists & Royal College of Obstetricians and Gynaecologists. He was previously awarded a Clinical Training Fellowship by the MRC(UK) to fund his PhD into the effects of female sex hormones on the brain. He is currently using brain imaging to study the effects of maternal stress and mental illness on infant brain development
Vivette Glover – Executive Committee Member
Vivette Glover is currently Professor of Perinatal Psychobiology at Imperial College London. She was trained as a biochemist at Oxford and did her PhD in neurochemistry at University College London. She then moved to Queen Charlotte?s Maternity Hospital, London. In more recent years she has applied her expertise in biological psychiatry to the problems of mothers and babies. In 1997 she set up the Fetal and Neonatal Stress Research Group. The aims are to study fetal and neonatal stress responses, methods to reduce them, and long term effects. The effects of psychopathology in the mother, both on the developing fetus and longer term on the child are also being studied. This is a new field for study, and one which involves linking obstetrics, paediatrics, psychology and psychiatry.
Recent projects of interest include studies characterising the stress responses of the fetus, and the first trial of analgesia in the fetus; studies showing that maternal antenatal stress or anxiety increases the risk for a range of emotional, behavioural and cognitive adverse outcomes for the child; and studies showing possible mechanisms by which maternal stress or anxiety may affect the development of the fetus. This work is showing the importance of the fetal period, and the emotional state of the mother during pregnancy, for the later neurodevelopment of the child. She has published over 400 papers.
Ian Jones – Executive Committee Member and Past Chair 2010 – 2012
BSc, MBBS, MSc, MRCPsych, PhD
MRC Centre for Neuropsychiatric Genetics and Genomics, Cardiff University
Dr Ian Jones is Senior Lecturer in Perinatal Psychiatry and Honorary Consultant Psychiatrist in the Department of Psychological Medicine, Cardiff University. Graduating from St Georges Hospital Medical School, London, he trained in general medicine and psychiatry in South Wales and on obtaining membership of the Royal College of Psychiatrists began research training in the Neuropsychiatric Genetics Group at the University Hospital of Wales, Cardiff. He was awarded a Wellcome Trust Training Fellowship to study the genetics of Puerperal Psychosis in Birmingham and spent a year as a visiting research fellow at the Medical College of Virginia, USA. Prior to his appointment in Cardiff he was Senior Lecturer at the University of Birmingham. His main research interest is molecular genetic approaches to the study of affective disorders in general and puerperal psychosis in particular. He has authored or co-authored over 100 publications and book chapters in the fields of mood disorder genetics and perintatal psychiatry. His main clinical interest is developing services to identify women at risk of severe postpartum episodes.
Louise Howard – Executive Committee Member
Louise Howard is Professor of Women's Mental Health and Head of the Section of Women's Mental Health in the Health Service and Population Research Department at the Institute of Psychiatry, King's College London. She also works as a consultant perinatal psychiatrist at the South London and Maudsley Foundation NHS Trust.
Her PhD focussed on the outcome of pregnancy in women with severe mental illness, using epidemiological methods as part of a Wellcome Trust Training Fellowship. She has been Principal Investigator for several RCTs evaluating the effectiveness of interventions for women with mental illness, including an HTA funded trial of treatments for postnatal depression. Her current research includes NIHR funded studies investigating domestic violence and mental health, and the effectiveness and cost-effectiveness of perinatal psychiatry services.
Susan Pawlby – Executive Committee Member
Sue Pawlby is a Developmental Clinical Psychologist and since her retirement a Visiting Senior Research Fellow at King's College London. She trained as a child psychologist at the University of Nottingham and has over 40 years of experience working with mothers and babies both in clinical and research contexts.  With the advent of the video-tape recorder in the 1970s she trained in observational methodology and pioneered the use of video feedback techniques in supporting the developing relationship between mothers with severe mental illness and their infants, thereby keeping the baby in mind.
She has undertaken several research studies, notably the South London Child Development Study (SLCDS), a prospective, longitudinal, community study that began when the participants were pregnant in 1986. She has demonstrated the importance of maternal mental health in the perinatal period in securing the wellbeing and mental health of the offspring through infancy, childhood, adolescence and young adulthood, 25 years later.
She is Chair of the Board of Trustees of the Brazelton Centre UK, a charity that trains health professionals working with families and babies in the Neonatal Behavioral Assessment Scale (NBAS) and Newborn Behavioural Observations (NB0), tools supporting parents in understanding the unique communication of their babies.
Alain Gregoire – Executive Committee Member