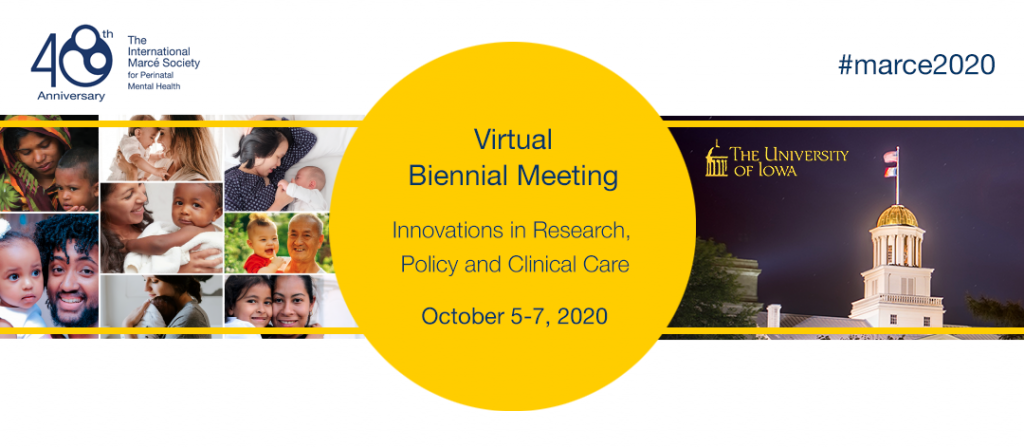 YES, WE CAN!
Thanks to the substantial number of registrations, I am very pleased to announce that the 2020 meeting of the International Marcé Society will be held virtually from October 5-7, 2020! The 40th anniversary celebration will have representation from around the globe – reflecting our substantial growth since the first meeting.  We appreciate all of you who registered!
Preconference workshop registration is open.
Descriptions of confirmed workshops are listed on the conference website https://marce2020.com/program/workshops.  Two additional workshops will be added to the list once we receive the descriptions from the presenters. Please plan to register for a workshop early. Each will be limited to 30 participants to facilitate engagement and ensure security. To assist you in planning, the specific times for each workshop are posted here. Registration is required (and for some there is an additional fee).
What to expect.
As most of you requested in the May survey, you can expect approximately three hours of live interaction daily in engaging sessions, with ongoing availability to recorded oral talks and scheduled, moderated discussion boards.
As a classroom instructor of over 35 years, engaging audiences is somewhat of a specialty for me. This spring, I quickly moved a class of 250 undergraduates to an online format. That experience substantially shaped the redesign of our virtual conference. It is not simply a conference moved online. It has been redesigned with your interest in mind https://marce2020.com. Please encourage your colleagues to attend our virtual event!
Important Links
Meeting Registration
Invited Speakers
Award Recipients 
Contact:
Center for Conferences
250 Continuing Education Facility
Iowa City, IA 52242
p 319-335-4141 or 800-551-9029
f 319-335-4039